Public Auction
November 09, 2019 09:45 AM
Vehicles
1931 Ford Model A, very nice; 1993 Cadiliac Fleetwood 81,000 miles, leather, loaded; 2007 Chevrolet Trailblazer, 125,000 miles, new tires, leather, loaded; 1977 Pontiac Bonneville; 2006 Club Car golf cart with new battery.
Tractors, Dozer and Equipment
JD 3033R with 320R loader- only 32 hours, - like brand new; Ford 801 Select Speed, diesel; Ford 800; Ford 3400 industrial tractor with Ford loader; Case G310G bull dozer, gas; Frontier GM 1072E finish mower -like brand new; 2016 single axle trailer; E-Z Hauler trailer; two trailers with 4 x 8 wooden boxes; 3 pt. JD two bottom 16" plow; 3 pt. 6 ft. grader blade; 2 section spring tooth drag; 5 ft. bush hog with 3 pt. hitch; 6 ft. pull type BMB Special bush hog; 5 ft. pull type Flail chopper; 6 ft. 3 pt. hitch snow blower; 36" 12 hp. Noma walk behind snow blower; 27" Noma walk behind snow blower.
Shop Tools and Misc
Craftsman 8" table saw on stand; Craftsman 8" radial arm saw on stand; Craftsman 10" band saw; 9.6 volt Makita cordless drill; 9" band saw two wheel design; Northern 5 speed drill press; Powercraft 230 welder; Lincoln 225 stick welder; Coleman Powermate 27 gallon 8.9 cfm air compressor on wheels; Campbell 5 hp. 20 gallon 2-wheeled air compressor; Sears 2-wheeled air compressor; pancake air compressor; 100+ log chains; 50 chain binders; grease guns; bench vises; bench grinders; pedestal bench grinder; battery chargers; clevises; two wheeled carts; metal shelving; step ladders; 20+ manure forks; shovels; 50+ sledge hammers; electric cords; 3 pt. center links; 3 pt. draw bars; gas cans; bolt bins; extension ladders; chicken netting; 5-55 gallon barrels; yard sticks; Chapin back-pack sprayer; 4-double sided lockers; 500 ft. spool of 3/8" cable; Homelite trash water pump; air hoses; chain saws; handyman jack; Coleman lanterns; 36' wooden extension ladder; bottle-neck screw jacks; power washers; chain hoist; metal locker with key; metal file drawer cabinet; metal loading ramps; metal organizing cabinets; steel wedges; pipe wrenches; numerous oil cans; numerous bolts; washers, nuts and pipe fittings; various sizes of ball hitches; air tank; shop vac; Waterloo tool box-2 piece; open end wrenches; sockets; numerous adjustable wrenches; numerous hammers; screw display rack with packets of various sizes of screws; 16' 2 x 6 16' 2 x 4; 8- 8' 4x4 posts; MTD 5 hp walk behind leaf blower and vacuum; 3-300 gallon overhead fuel tanks.
Lawn Tractors and Misc
John Deere 717A zero turn 19hp with commercial deck; Simplicity Regent 12hp 36" lawn mower; Simplicity Baron 18hp lawn mower 38" hydrostat with bagger; Simplicity 4208 Lawn mower with 36" deck; Allis Chalmers 12 hp 312 lawn mower with 48" mower deck; garden tools; shovels and rakes; picket fence; flower pots; bird bath; garden hose; IU plant hanger; pull type lawn sprayer; yard ornaments; weed eaters; pull type garden tractor spring drag; 4000 BTU patio heater; live animal traps; duck decoys; bird houses; lawn sprinklers; garden tracker trailer (5 x 10 dual axel metal trailer).
Guns
Strum Ruger 22 Single Action; Side kick 50 Ca New England Fire Arms; ER Amanting 20 GA; Henry Rifle — 582273; Henry Rifle — 582275; Savage MDL 7554 12 GA Auto Rib & Barrel; Poly Choke # 5540705; Savage Over/Under 20 Ga & 22 Long Rifle; SPA LUIQU Franehi Bresica 20 GA Auto Feather; Springfield 16 GA DBL Barrel; J Stephens Springfield 12 GA Single; 4- Hawk Pump 12 GA; Stoeger Over/Under Condor; Marbles Double Barrel - Game Getter; Mossburg 22 Bolt Action; Savage Stevens 22 Magnum; Remington Sportmaster 22 Rifle w/scope; Stevens 410 Single; New Hitro; New Haven 410; Springfield Stevens 12 GA; Buffalo Bill Cody 16 GA; Hawk 12 GA Pump —new in box; 2-H & R Pardner 20 GA.
Hand Guns
Daisey Target Special BB gun; 2 pair Smith & Wesson Handcuffs; HI Standard 22 Target H-D Military; | J Target 8 Shot; H & R automatic 5 Shot; Bulldog in Holster; Bulldog American; 2-Taurus MDL 82; High Standard 22 Double 9 Convertible; H & R 22 Special; Forehand Arms Pistol; Young American Action 22; JP Saver 25 CAL; EIG 22; Pistol; USA Flare Gun; Signal Pistol Mark 5; The Victor High Standard 22 Target Pistol; HY Hunter 22; The American DBL Action 6 Shot.
Household and Antiques
Radio Flyer wagon with stake sides; 50+ sleds; 10 gallon milk can; two primitive cabinets; metal ammunition boxes; Hobnail glassware, thumb pattern cranberry glassware; depression glassware; R.S. Prussia glassware; Havilland Bavaria china dinnerware set with gravy bowl, beverage server and serving bowl; Homer Laughlin glassware; 3 china cabinets (2 with lights); curio cabinet with lights; several full size beds with box spring and mattresses; dressers; sofa; loveseat; Duncan Phyfe table with two leaves and 6 chairs; glider rocker; power lift recliner; Queen size sleigh bed with matching dresser; 10 gallon crock; Frigidaire washer; Whirlpool dryer; glass egg collection; coffee grinder; golf clubs; snare drum; prown leather couch; 2 cedar chests; Guthy-Renkar fitness flyer; Air-Tec treadmill; roll top desk; Art-Deco table with leaves; gun cabinet; child's hickory rocker; organ; pictures and picture frames; chest type deep freezer; candy machine; cut glass; Northwood cobalt set; Royal Doulton Rip Van Winkle 1954; Fenton ware; grape pattern large carnival bowl: thumbprint cranberry glassware; RS Prussia hand painted china; St. Clair paperweights and toothpick holders; Homer Laughlin set of china; eggshell Georgiana; Westmoreland; etched crystal stemware;Fostoria glass; slag glassware; Wedgewood; Toby mugs; and many other household item too numerous to mention.
Photos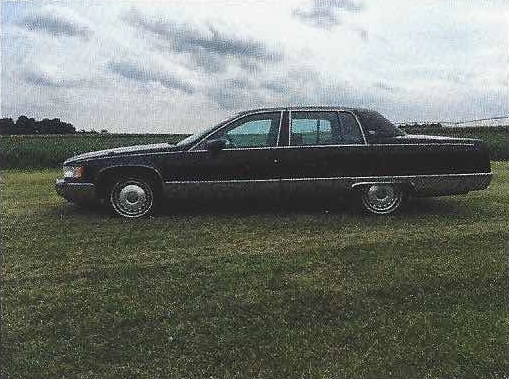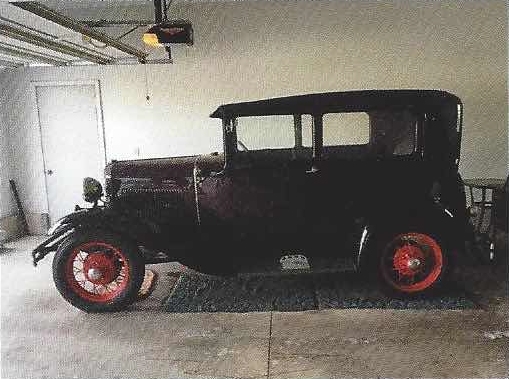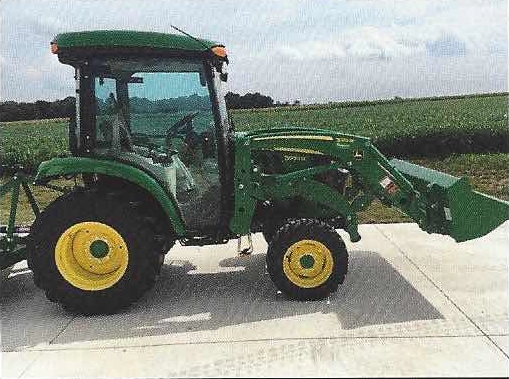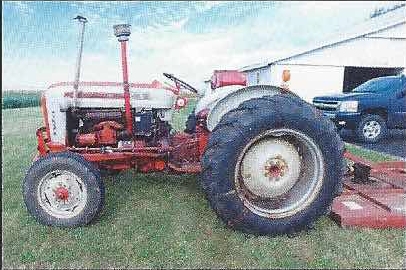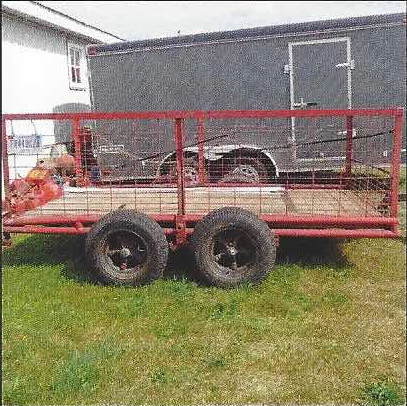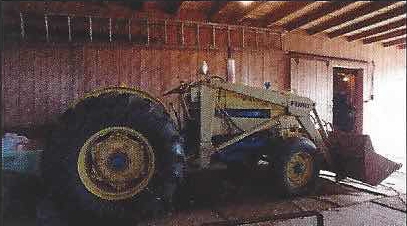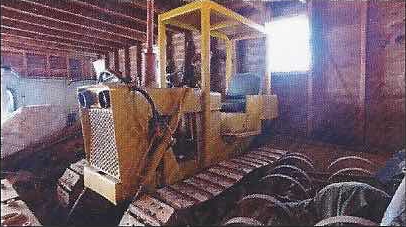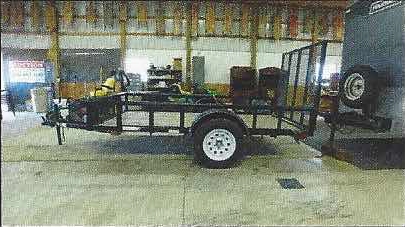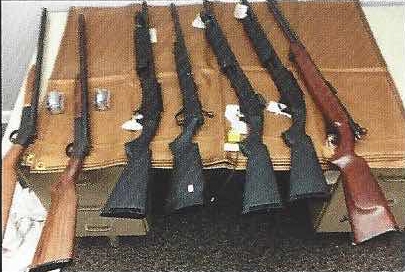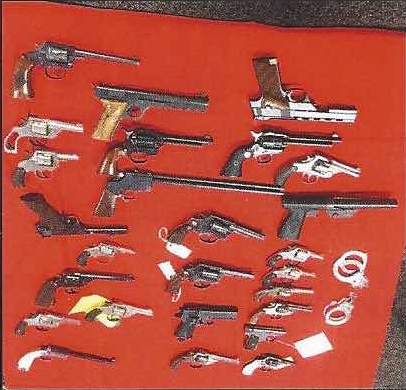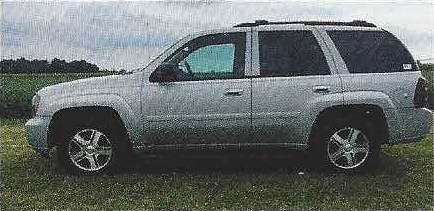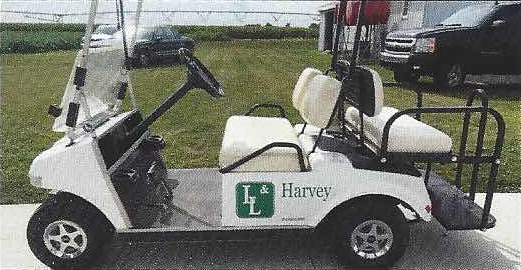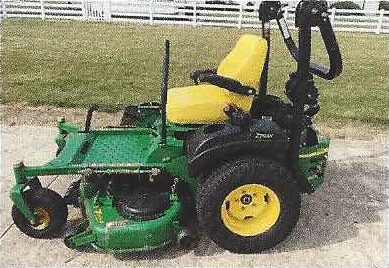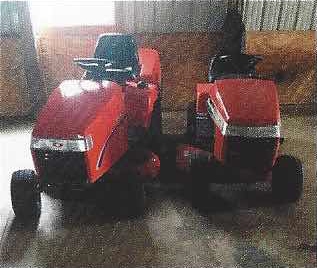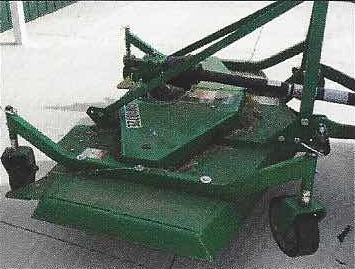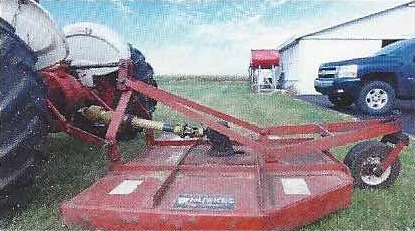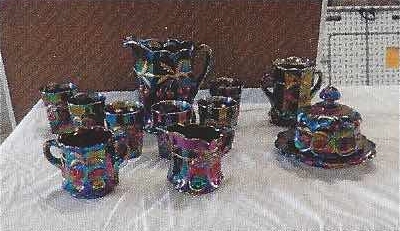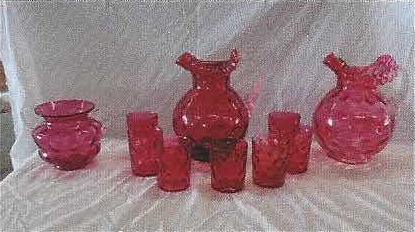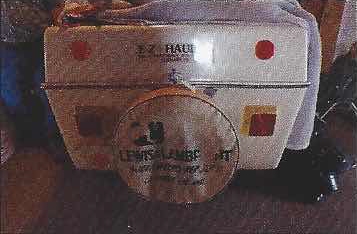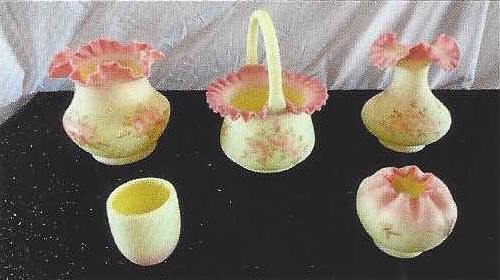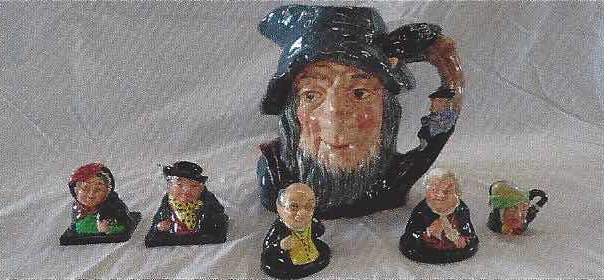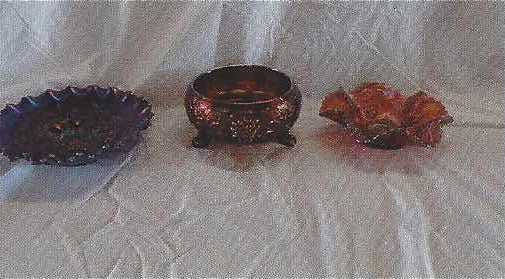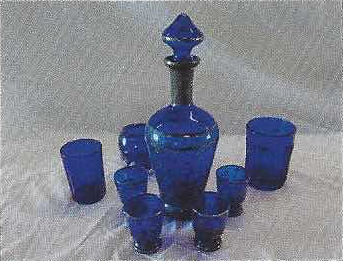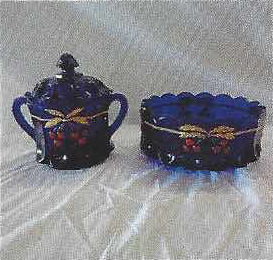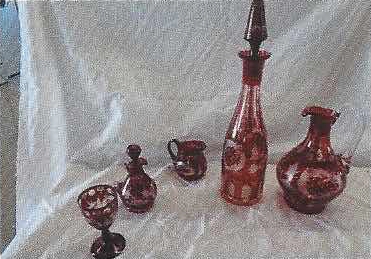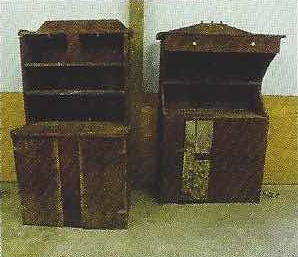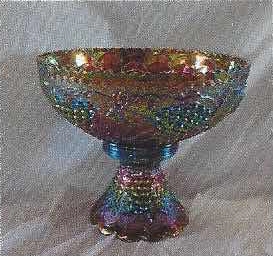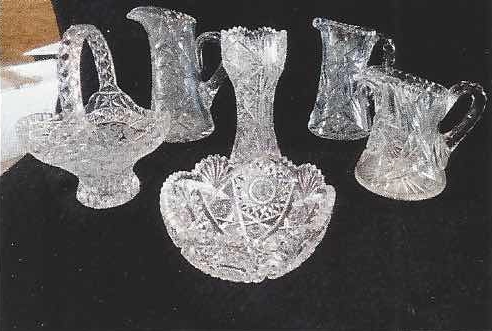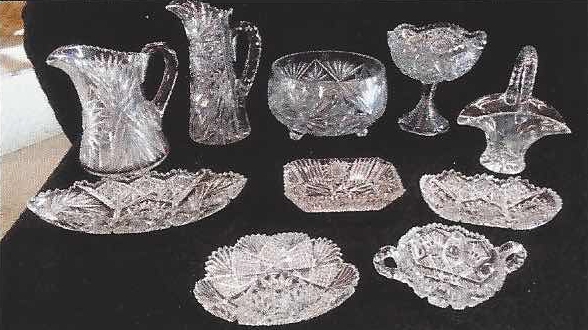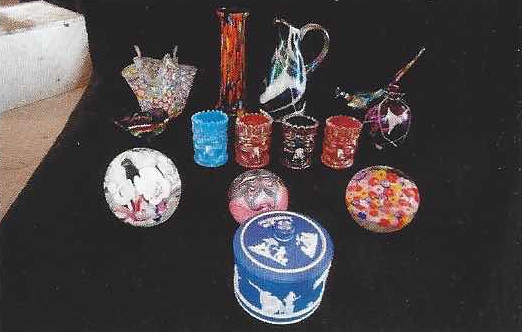 Estate Of
Harvey C. and Pat Lambright
Terms of Sale
Check, cash or credit card with 5% user Fee.
Auctioneer's Note
ALL FIREARMS STORED OFF SITE UNTIL DAY OF AUCTION. ALL FIREARMS WILL REQUIRE FFL TRANSFER. GUN DEALER WILL BE ON SITE DAY OF AUCTION. STRYKER ACTION SOUTH EAST OF STROH, INDIANA. Partial list only. Announcements made by the auctioneer at the time of the auction will take precedence over any previously printed material or any other oral statement made.
Harvey and Pat Lambright were in the auction business 65 years. Harvey was a well-known Auctioneer and Business owner in LaGrange. This is an auction you do not want to miss. There is something for everyone, so bring a friend. We will be selling in three rings. Auction will be held inside the two pole buildings except for the cars, tractors, and large equipment.
Original Listing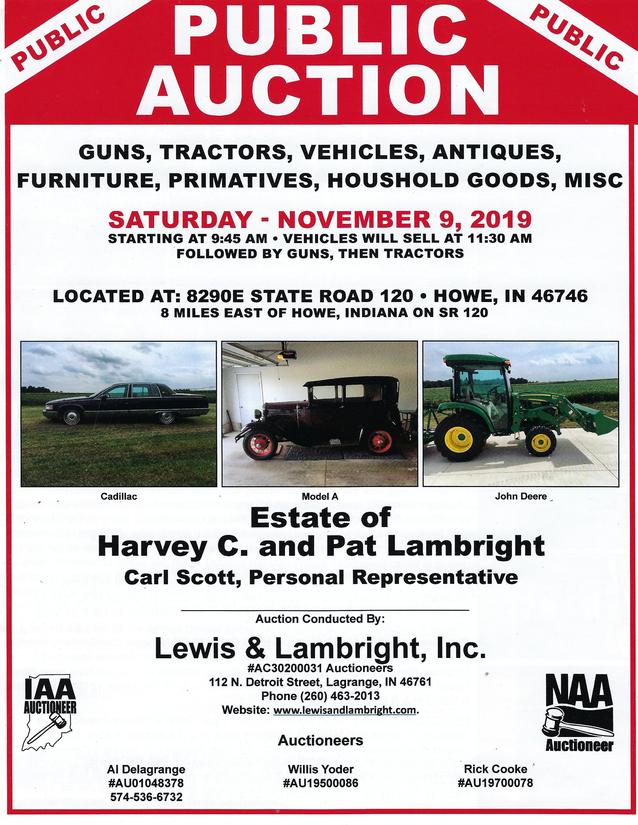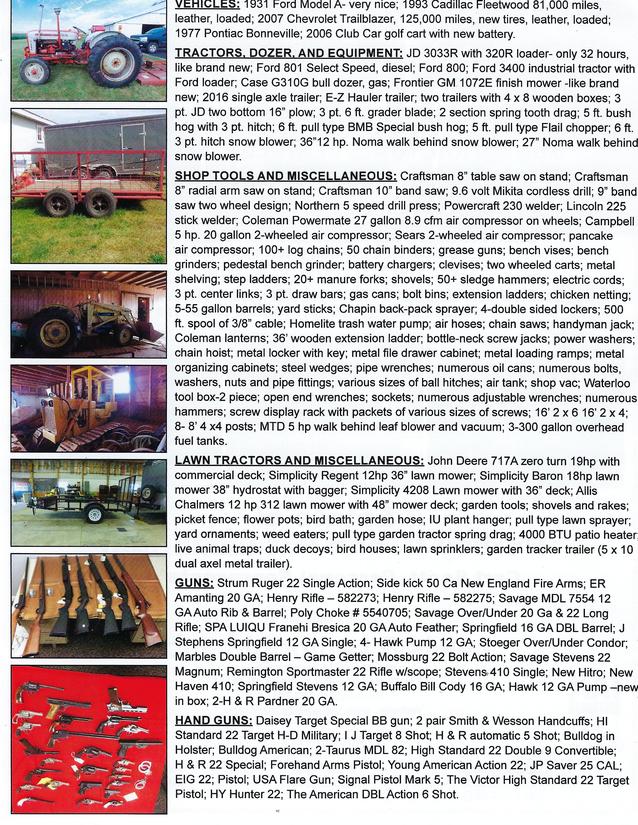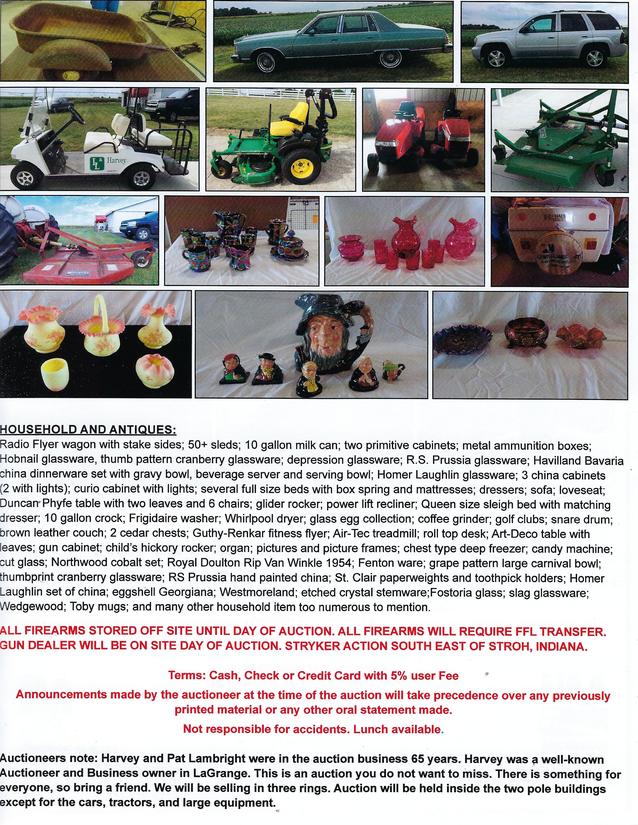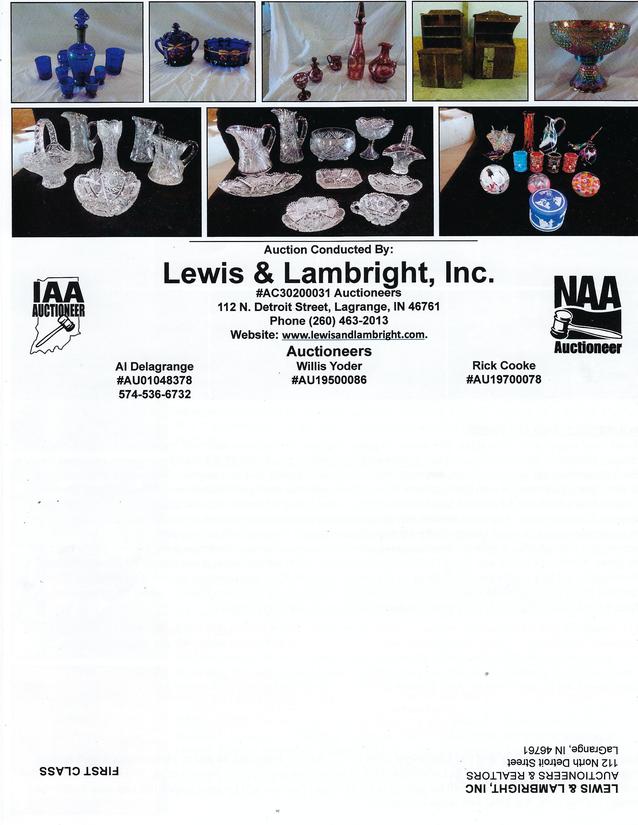 8290E State Road 120, Howe, IN
All items are sold as is. All information contained herein was derived from sources believed to be correct but are not guaranteed. All statements made day of sale take precedence over printed material.