In Memorial of Bill Cooke
On May 4, 2016, Bill Cooke, founder of Cooke's Auction Service, passed away in New Smyrna Beach, Florida.
Bill grew up in Northwest Indiana and founded Cooke's in 1968 with his wife Dorthy. An avid and shrewd businesman, he enjoyed the spirit of the auction community and all the great people in it. He and his wife Dorthy retired to New Smyrna Beach, Florida in 2000 to enjoy the warm weather and soft sand. Bill became a huge fan of the Barracuddas girls basketball team, often treating the team to after-game meals at local restaurants.
We all owe a lot to Bill. He started a well-respected company that has maintained the respect and admiration of both clients and auction attendees. He moved fast and made people laugh, and he always did the right thing.
We'll miss you, Grandpa.
Jesse
May 14, 2016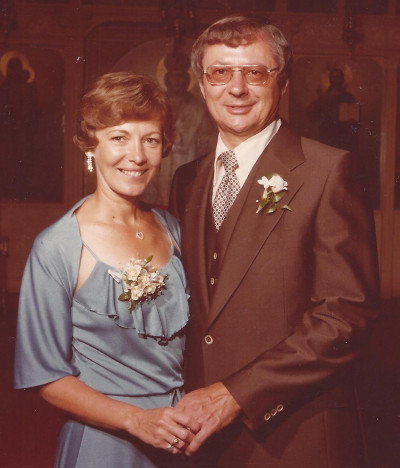 Bill and Dorthy, happy as can be.
1978.